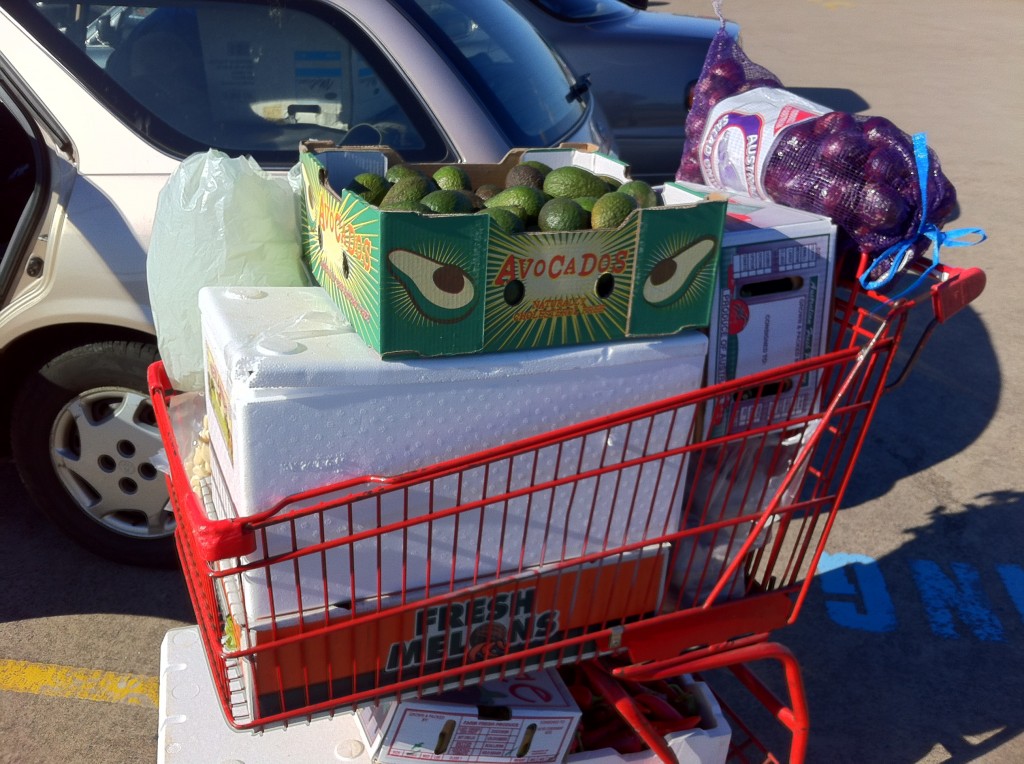 I wanted to make guacamole the other day. Went to coles and even some of the local fruit markets to buy some avocado's. $4.48 each … WTF !? Almost $5 an avocado ?! What the hell is inside these things, seeds made out of gold. The normal fruiters had it on special, $4 for 2 ? Still laughable prices…
Anyhow, I got pissed and left the shopping center without buying anything. Next day I went to Flemington markets at 9am in the morning and bought myself fruit and veggies at what I thought is the more appropriate price.
Whole box of Avocado's for $12 … (that feels better *sigh of relief*)

Whole sack of Onions for $5
Whole box of Broccoli for $8
Whole box of Capsicum and Mild Chilli's for $10
Whole box of Squash for $5 ! Yes $5 bucks
So what was the disadvantage of this, I had to pay 10 bucks for a trolly but got back 6 bucks if I returned it. I had to push the trolley up the ramp to where my car was parked (bit of a walk) and had to lug around big boxes and load it into my car.
Oh and you have to make sure you eat all the food otherwise it goes off. I don't classify this as a disadvantage cause it just promotes more eating of good food

Now that I have a whole box of Avocado's I can make as much guacamole as I want and not feel like im getting jipped by the tossers running the big supermarket chains. 
Woohooo…..