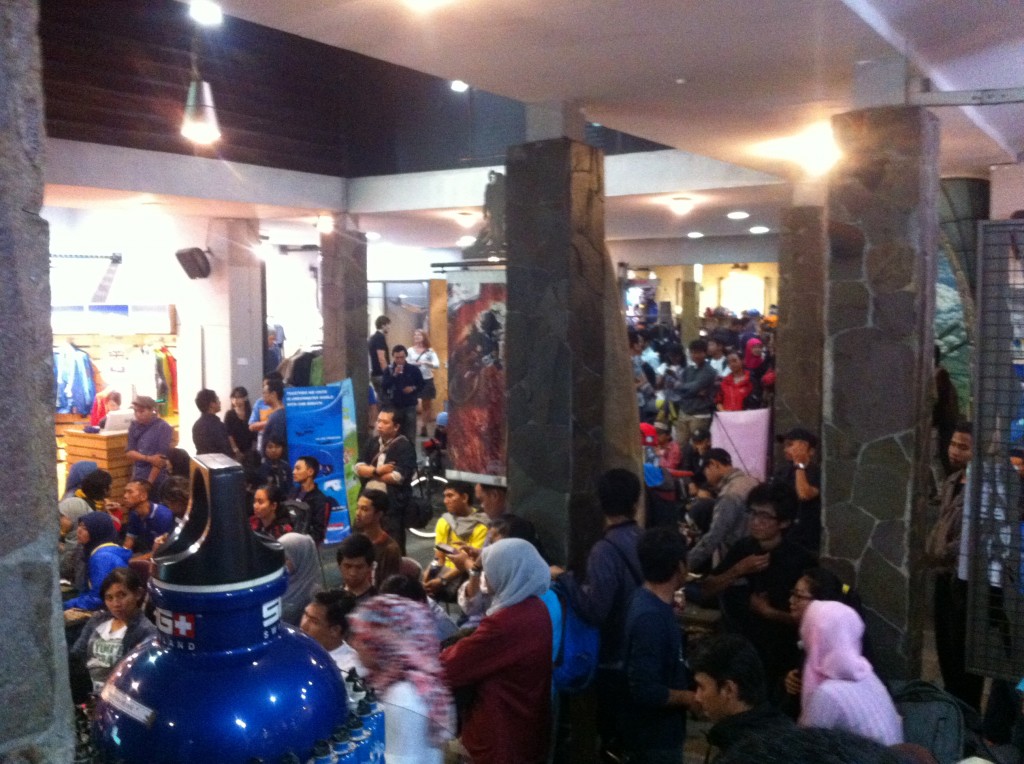 So I had to travel to Bandung to do a few things with my family just prior to going back to Australia this Thursday and it so happens that at the same time I am supposed to be in Bandung there was an event for backpackers, Adventurers and travellers hosted by Eiger. Eiger is a retail outlet that basically has all the outdoor gear any backpacker, hiker, Adventurer or traveller could need from shoes, to bags, watches and other utilities and essentials. They sponsored the event so it was located in their Bandung outlet.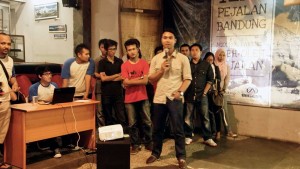 I was told about this event by the top guys from Bandung Freediving whom I have trained, travelled and joined up with here in Indonesia. I thought whilst I am in Bandung I should go and see what the larger travelling and adventure community was all about and in attendance were groups from
Each of the groups gave a really good background of what their focus was and what they set out to achieve within their communities. The Bandung freedivers created a cool video that nicely represents what freediving encompasses in terms of equipment and disciplines but away from all the seriousness the video also showed the kind of fun that happens during the training sessions and when everyone is out on the open water.
Found the Way from Backpacker Bandung on Vimeo.
What I enjoyed most about the talk sessions were the videos that were created as the culmination of a months travel by members from backpackers & Bandung freediving that clearly shows the rich and beautiful landscape that Indonesia has to offer. Scenes from high mountain tops viewing the clouds in the cool air, to Free diver's hovering above shipwrecks deep within the indonesian seas through to walking amongst the trees really shows the diversity of the indonesian landscape when you decide to travel a bit out of town.
The phrase from the video by Christian Morgenstern "Home is not where you live but where they understand you" is what I have also felt to be true since I was very small, hence living in Australia for over 20 years should make it home and it is in many ways, though there is something just not quite right and I always need to be back in Indonesia to feel completely at home … yes traffic sucks, yes there is a lot of pollution etc etc & bla bla bla but it still feels like home to me because of the people that I know

Credits to this video go to : Desah, Rida for editing & backpackers Indonesia (Bandung Region) for filming !
Adventures, travellers and divers all usually have one thing in common and that is, they want to spread the love and share their experiences travelling with their friends and family. Sometimes friends and family may have difficulties travelling the unbeaten path as a result of health issues or maybe want to know what is out there but would rather experience the unbeaten path from the comfort of a couch viewed all on a computer screen (which is fine also, not everyone can travel

).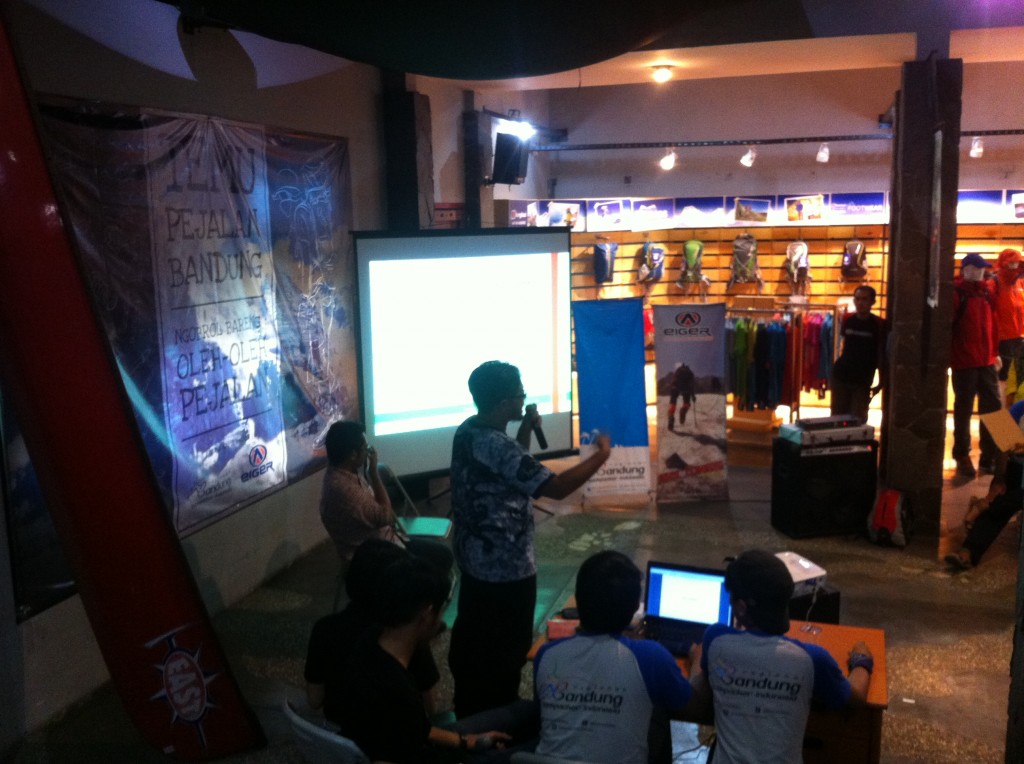 So that we travellers are able to share our experiences with others who would much rather see the world from a screen (whether in the form of images, videos or writing) there were also talks on how to write more effectively which for me really helps as from time to time I like to write and hopefully not bore the readers

There was also talks about how to take those special pictures that are prize winning and capture that special moment that tells a story from just a single shot. Finally, there was an interesting talk about how to create documentaries and WHY we create documentaries. I have always had an interest in creating documentaries and actually have a few amateur ones myself on this blog, so taking tips from professionals was a nice surprise addition to cap of the nights presentations.
Presentations were done by :
It was a great session and since my indonesian isn't perfect I had to really listen and pay attention to understand what was said but I understood all of it and will try to implement what I learnt in my writing, videos and pictures when I can

 The night really showed me a different side of what I am used to here in Indonesia as I have been more a part of the city scene. If only I knew about this side of things when I was stationed in Indonesia as an expat 4 years ago, how things might have been different

.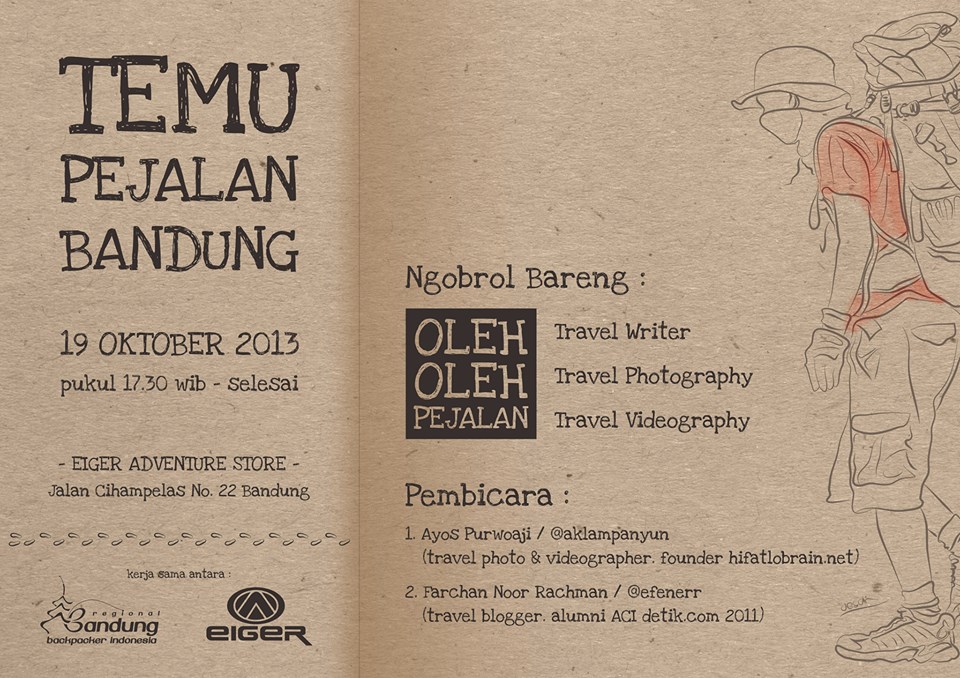 Also got a great little phone pouch out of it from eiger so this will definitely come in handy. Great job on all the organisers from Eiger & Backpackers Indonesia Bandung Region" and hopefully will see meet on the unbeaten path on land or in the WATER !