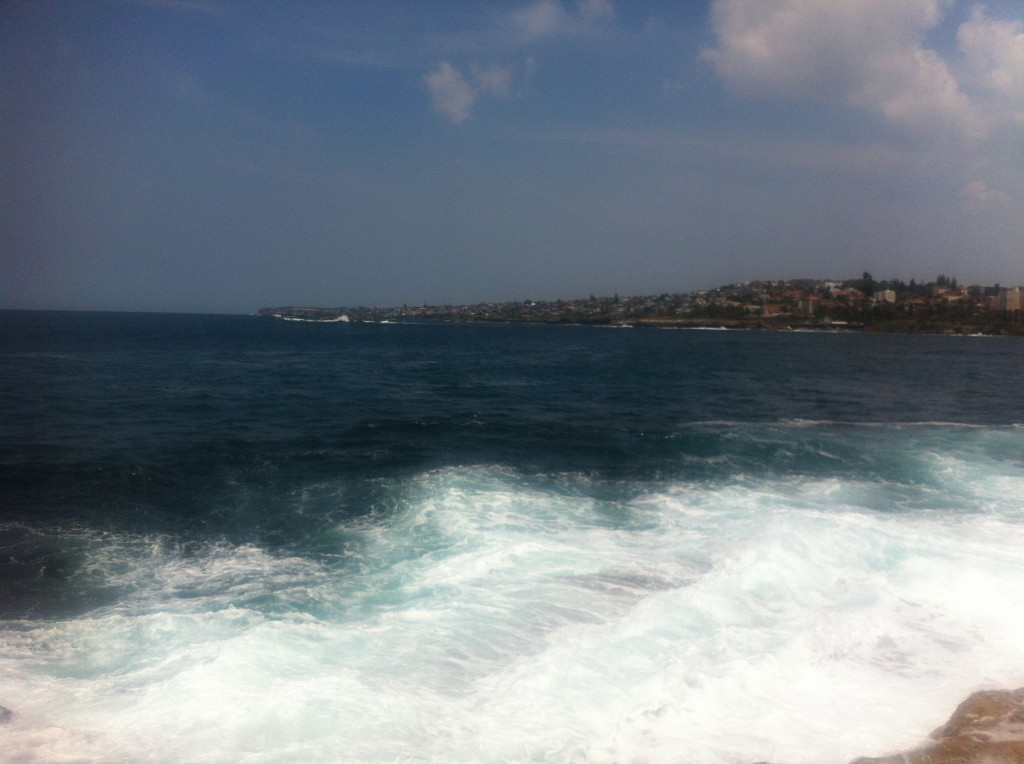 So I am back in Sydney and there is a bit of mixed feelings to be back. I miss Indonesia, my family, my friends and just the general atmosphere of the people BUT I am happy there is no more traffic, almost no pollution and I am just minutes away from the beach. I am also happy that the Sydney summer is to be upon us very soon. I feel like I have three hometowns, Jakarta, Bandung and Sydney and they are all special in their own way.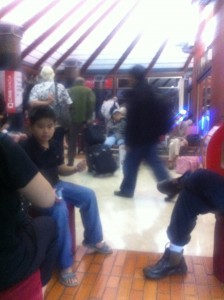 I flew back to Sydney at 10:45pm but got to the airport at about 8 and was at the gate by 8:30 so it was a long wait until the flight and as usual, I get there early, sit nice and comfortably by the gate and it changes in the last 45 mins

bit of a walk to the new gate but whatever, this always happens and im used to it so … all cool

Flight was nice and easy because I slept most of the way and was really looking forward to going straight to the beach that morning. When the plane landed I had a quick checkout, no customs checked my luggage, because I had nothing to declare and it took all of about 20 mins.
I called up my mate Damir and he was already waiting near by. First thing we did was to go straight to the beach. I wanted that cold water on my skin, i wanted to get wet with the ocean water and feel that cool refreshing feeling that is at least a two hour boat ride in Indonesia. I didn't have a towel but I had everything else. I took my clothes of in the car park and put on my shorts and and was ready to go. No wetsuit … need to get used to the cold water climate again !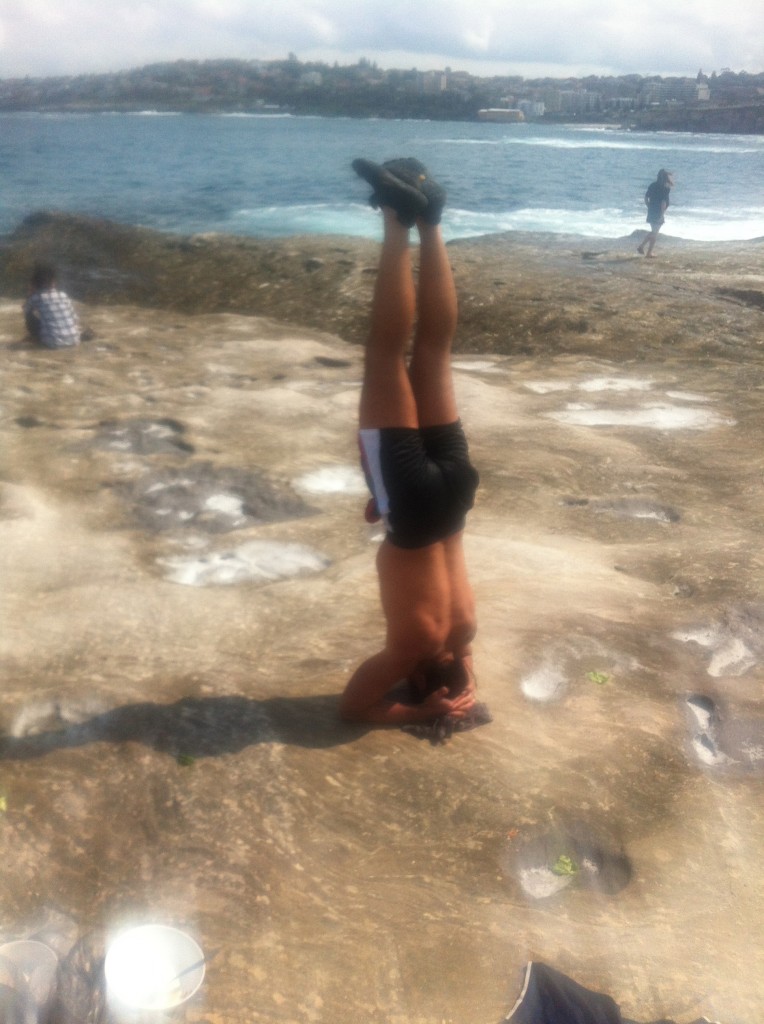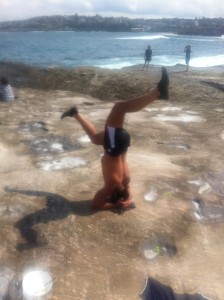 I started by doing some warmups by the rocks next to the water and then went straight in once I was done ! The water was 19 degrees ! Warmer by our standards here in Australia but freezing by Indonesian standards. I thought it would take some time to get used to it again but once the water hit my skin, i remembered the feeling and was in the water for 4hrs with only small breaks in between.
After the dives I was freezing, the wind was strong and my legs were sore because I couldn't get back into shore from the normal diving ramp which was closer, I had to swim all the way to the beach because the seas were rough and trying to get out from the ramp would definitely mean cuts and bruises as you got banged onto the wall by the heavy waves. It's quite dangerous at times and this ramp is probably lacking some hand rails to keep it safe for people getting in and out.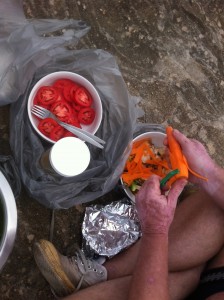 After our swim Damir prepared the best meal ! Roast chicken marinated in soy sauce and apple vinegar over night, with the freshest salad. So filling and very healthy (nice tasting too).
As i stared out onto the water and smelt the sand and salt in my nose whilst getting hit by ocean spray it occured to me … Ahh yes, this is why I also love sydney

And why I can call Sydney home too.
After the beach I went to darling harbour and just layed down on the road like a BUM at the warf. People were looking at me but who cares

I was comfortable and the weather was nice. If they thought I was weird for lying on the road like a bum thats just fine with me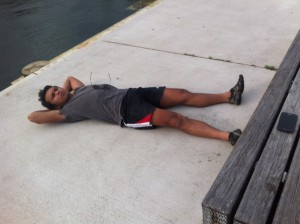 I'll be going back to Indonesia soon to continue working on our business, but for now, whilst I am here, I am going to make the best of Sydney's summer and remind myself about why I love sydney and why i felt lucky to be brought up here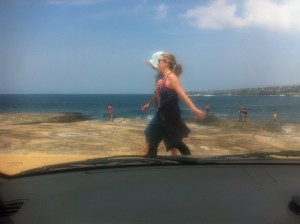 The sun, surf, beaches, water and weather, so close to where I am …. yep thats why I love sydney also.