MAIN FOCUS – BODY WORK & INTEGRATION TO THE ECU
To get quick access to the code for the OBD2 access you can follow this link and check out the code: https://github.com/sidonesia/python-automotive-iot. I will go into further detail of the code later but for now its there to check out. The goal at the end of this was to learn to use my power tools and ELM327 commands.
I got started on the project by learning a thing or two about how to fix bent, broken and rusted panels. As well as detailing and buffing old and oxidized panels.
To start the project off I bought myself some tools that I needed so I could pull bits and pieces of the car apart as well as sand, cut and buff things out as I needed to. I started off by buying the following
Drill kit with 91 bits which included (disk sander, buffer, socket bits and an assortment of drill bit sizes and screws). The drill which I bought is a hammer drill and can go through metal , masonry and wood.
Socket wrong and spanner kit so that I could open up door hinges , panels , and help get into the nooks and crannies of the car.
Along with the power tools above I bought an assortment of bolts, cutters, paints, primers , buffer pads and pretty much everything else I needed.
Next stage was getting started and putting these power tools into action. So I began sanding down the car and painting. No need to describe this as the images will do a better job of doing it.
| | |
| --- | --- |
| Cutting out rust | Fixing deep marks and scuff |
| Priming the panels | Sanding down the panels |
The finished product after I completed the panel beating , sanding and painting of the car is a half decent passenger side look. Still need to buff it down and then add a coat of clear but will do that later on.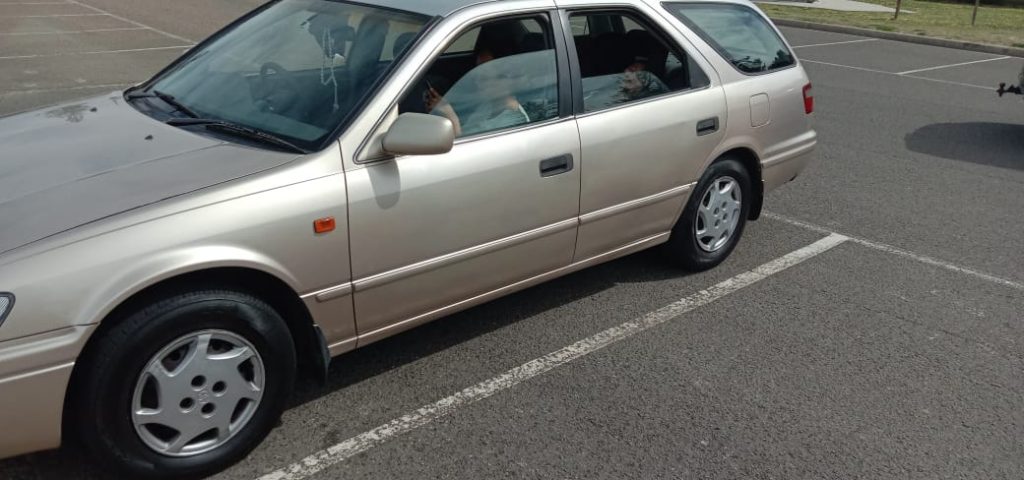 So that's about it for now