So last weekend I went away again on a nice trip to Pulau Seribu. This time however I decided to plan my trip exactly as I wanted it. By this I knew that what we wanted to do was go to all the different islands in the area. We didn't want to do any banana boating, or sight seeing on the island its self. The main goal was to jump in the water and dive !
The way I arranged the trip was I told our organiser Pak Wawai that all I needed was accommodation, food for the two days and boat rental that could take us to anywhere we wanted within the area. Usually the packets they have include many other activities but we were not really interested because wanted to spend +8 hours in the water.
Pak Wawai was a great host and organised everything for us with a really nice boat driver who did a bit of free diving with us also. So in total this is what the packet included
Ferry ride from Muara Angke to Pulau Harapan (via Pulau Pramuka)

Accommodation at a pretty decent place in Pulau Harapan (decent as in it had showers, AC and bed :P) if your expecting 5 star accommodation you will be disappointed 🙂
All the food and water for breakfast lunch dinner for the first day and then breakfast and lunch again for the second day. Dinner also included normal dinner and a BBQ with fresh fish.
Boat hire for 2 whole days to go where ever we wanted
For two people 2 days 1 night this whole arrangement cost $59 AUD which would be about $57 or so USD and Rp600,000. This however was for only two people and the price radically decreases as you add people to the trip. With a group of 4 it could be around Rp450,000 – Rp500,000 depending on what you do.
Day 1 of the trip 
The trip as usual started in Muara Angke and stopped of at Pulau Pramuka before docking in Pulau Harapan. We then didn't waste any time through our gear into our cabin and jumped straight onto the boats.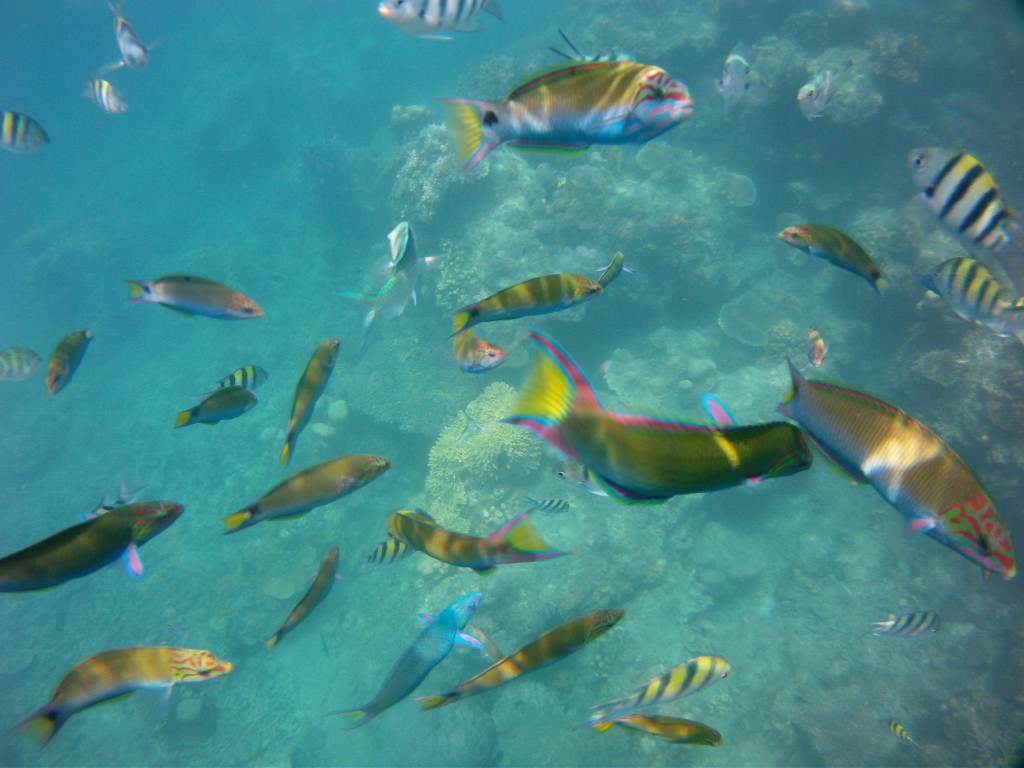 From there we just went island hopping and went diving around the whole area. The water was really nice in comparison to Pulau Pramuka and was really much cleaner, bluer and had much better wild life. We managed to capture big schools of fish, turtles and other wild life all around.
After all the diving was completed we went to an Island called Pulau Pasir which is basically just a sand island right in the middle of the ocean ! It was beautiful, we made it there just in time for the sunset and was watching the sun go down whilst sitting in warm clear waters waist deep ! It was magical and awesome and freaking cheap too ! In the middle of the island there was a small stall where we could get some snacks and drinks 🙂
At night we were toasted because we were at a dance party on the Friday (Dj Tiesto party) and just danced the night away till 4 and headed straight for the island at 6 (yeah insane) diving like this is dangerous BTW so we didn't force ourselves to much. So that night we crashed really early. At about 10 Pak Wawai woke us up to tell us that our BBQ dinner was ready. We ate it half asleep and zombie like then headed straight for the sack right after and slept nicely from about 11pm – 5am. Best sleep ever !
Day 2 of the trip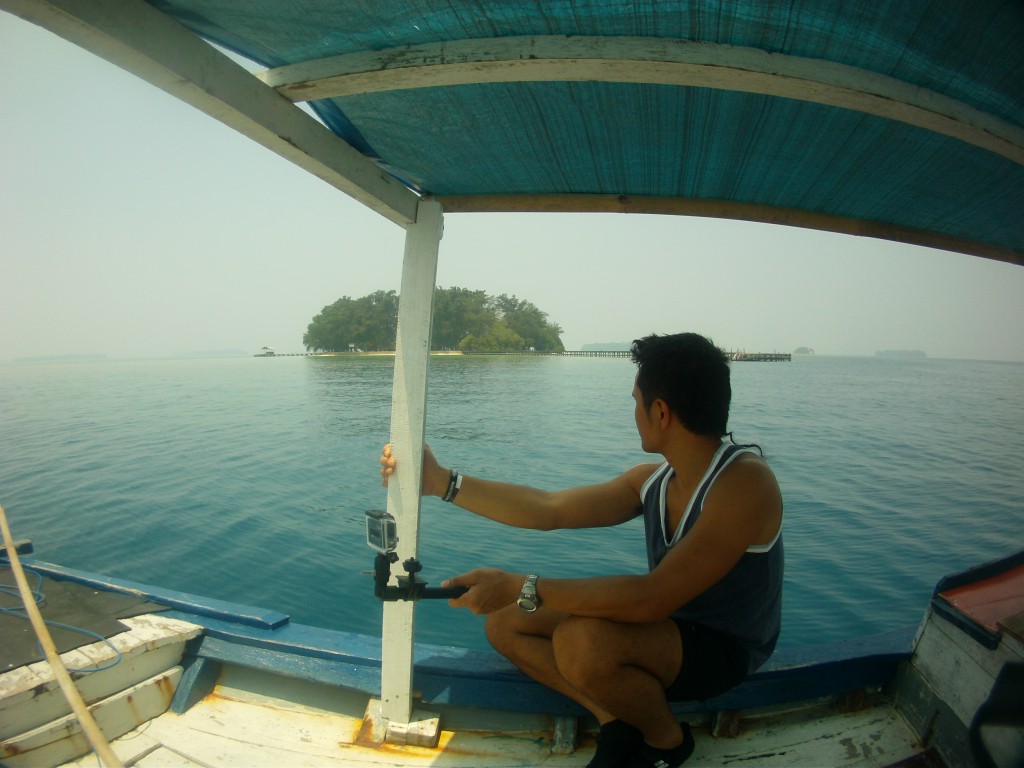 Day 2 of the trip was simple ! We got our gear at 6:30 jumped on the boat again and spent the whole day in Pulau Perak. We stayed there for about 4-5 hrs and then had to leave to go back to Jakarta.
One of the highlights is on the way back to our ferries there are lots of little kids swimming in the beach and they ask for coins, so we throw them coins and they dive down to get the coins. Maybe there are so future freedivers being cultivated here 🙂
We finally arrived back in jakarta and had to use the usual tuktuk vehicle which is a motorbike front end connected to a passenger cabin at the back. We where the only two passengers and all the people who knew the driver was giving him a hard time because of it LOL 🙂 It was a great trip and I learnt that up north the islands are so much nicer and much better for diving.
I will probably explore Pulau seribu a few more times to get to know more of the remote areas and do some camping but once I have done that, it will be time to explore other parts of Indonesia's great diving sites.
Catch you guys till then 🙂