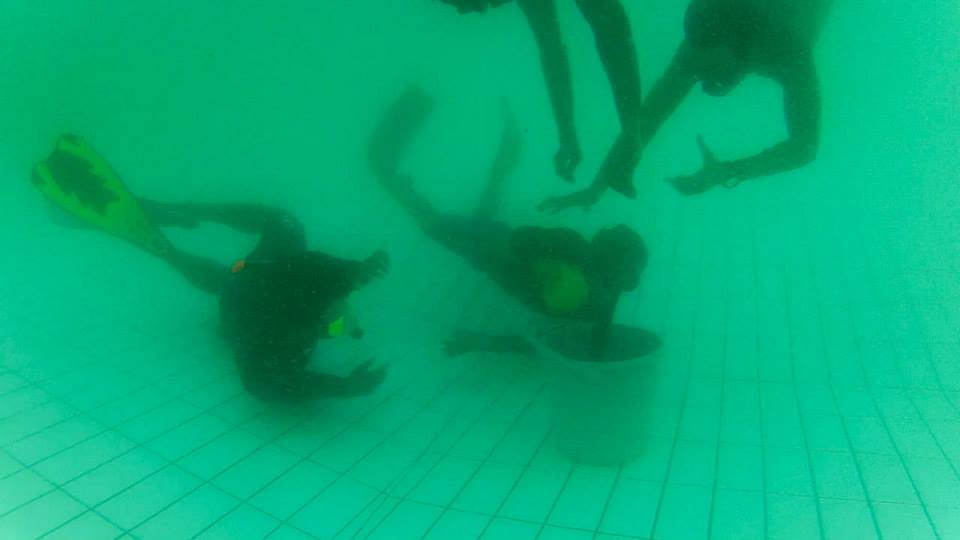 So in addition to training freediving on sundays at the Bandung Freediving club we have some fun and play different kinds of games. This week Bima introduced us to a game called underwater rugby.  If you have never heard of it then try to guess from the name, yes its pretty much what you expect.
The aim of the game is to place the ball into a basket located on the bottom of the pool. You pass the ball to team mates through the water and tackle the opponent who has the ball (all underwater). This sport requires stamina, requires strength and obviously good water and breath hold skills.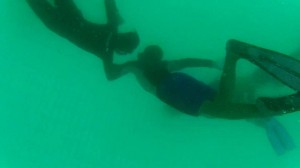 I played it for the first time at UPI pools and now im addicted. Its awesome and after 3-4 hours of free diving training where its all about calm, peace and serenity, with long static apnea breath holds, long dynamic  with and without fins you sometimes just get the urge to punch someone and this is the perfect game

So in more detail lets describe the equipment. You have 2 buckets which act as the goals, you have a ball that is slightly heavy and negatively buoyant, you have two teams and you have a strategy. The attacking team tries to score on the opposite teams basket while the opposite team defends.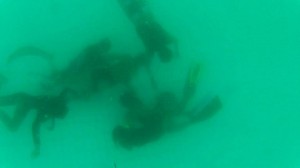 Defence is done by tackling the individual  who is holding the ball but the tackling must end the moment that individual drops the ball (so you obviously don't drown them

) To break it down those are the rules in a nut shell. What makes this sport so fun however, is that fact that it requires strength, stamina, tactics/strategy, teamwork and lots of underwater skills such as manoeuvrability and breath hold.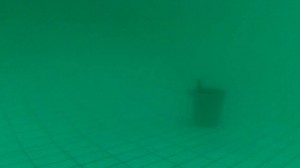 You may think that there is a lot in common with free diving but there isn't all that much .. breath hold skills yes, manoeuvrability within the water yes , but staying calm and peaceful NO ! you have to swim fast, you have to be aggressive and you have to rough people up

At the end of it i had scratches on my sides and some on the side of my face. Had a few bruises too. Next time I play I might just wear a hoodie so that I can prevent scratches on my face from someones long fins digging into my face … but other then that it was a fun and exciting game.
Check out the images of the game (sorry about the water, visibility was horrendous that week)